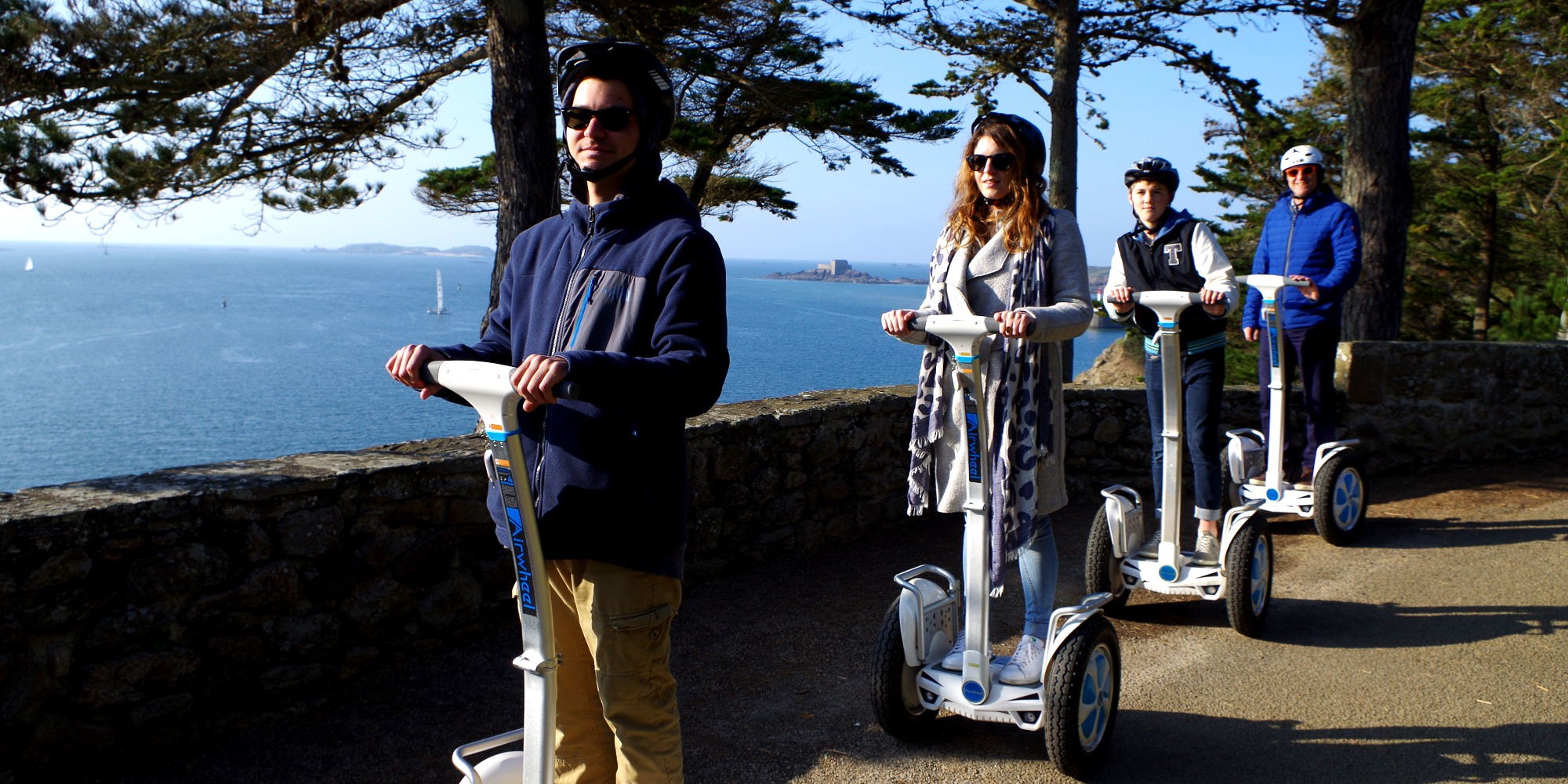 VISIT ST MALO
Sharing ... Emotion
THE ENGINE:
A silent, ecological, playful, instinctive, intuitive in its use and manageable in a few minutes. It is equipped with a rechargeable battery which makes it possible to realize routes of about thirty kilometers. It consists of a platform with two parallel wheels on which the user stands or seated (depending on the model), a gyroscopic system that ensures self-stabilization and a directional handle. Its speed is limited to 18 km / h of design and stops completely in less than 4 meters. From 12 years old, from 30 to 120kg
The gyropod ride is also a privileged moment to amuse, to relax, to exchange, to discover, to learn (history, science ...)
The gyropode, an activity to live alone, with two, with family or friends ... To discover absolutely !!!
Click on a thumbnail to enlarge